Optimism can be healthy. But assuming the worst is over also means you won't be prepared.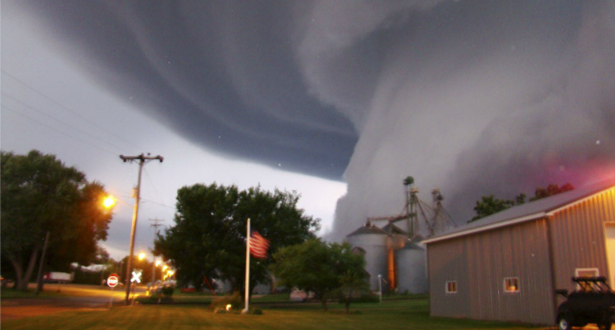 In 2006, a tornado struck the town of Parkersburg, Iowa. The devastation wreaked by the category F2 twister was sizable: The 150 mph winds left a path of destruction four and a half miles long and a third of a mile across. Businesses in the small city suffered $10 million in damages; private residences and the state college, tens of millions. The residents of Parkersburg were resilient: they rebuilt and moved on. In the process, however, they lost the ability to accurately assess their risk of experiencing another disaster. They were optimistic to a fault.
A few weeks back, Emily Esfahani Smith made a convincing case for the health benefits of optimism. More specifically, she reviewed recent research on resilience — the ability to overcome trauma or tragedy. According to Smith, having a positive outlook is the most powerful predictor of resilience; optimism, thus, actively creates positive outcomes. She explains:
When your mind starts soaring, you notice more and more positive things. This unleashes an upward spiral of positive emotions that opens people up to new ways of thinking and seeing the world — to new ways forward. This is yet another reason why positive people are resilient. They see opportunities that negative people don't. Negativity, for adaptive reasons, puts you in defense mode, narrows your field of vision, and shuts you off to new possibilities since they're seen as risks.
I'm an optimist and would never argue against the importance of being able to move on and thrive after negative life events. But for the sake of balance it's worth taking one thing into consideration: While these open-minded individuals are looking ever-forward toward the horizon, that might mean failing to see — and thus failing to prepare for — the possibility of stumbling blocks still to come.
Read the entire article on the Atlantic