A new Twitter service will allow users to carry on their stream of consciousness in 140 characters or less from beyond the grave.
LivesOn will analyse users' Twitter feeds to learn their 'likes, tastes, [and] syntax' to continue posting similar messages, updates and links after they've passed.
The service, due to launch in March, promises: 'When your heart stops beating, you'll keep tweeting.'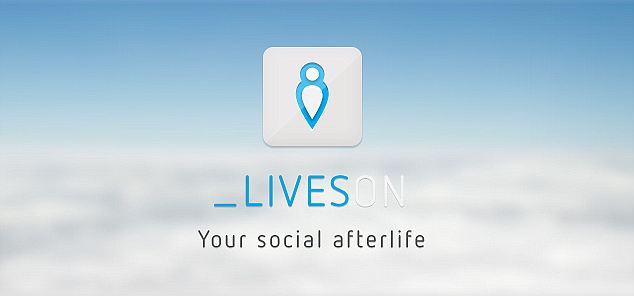 LivesOn is being developed by London-based advertising agency Lean Mean Fighting Machine.
Dave Bedwood, a creative partner at the firm, told the Guardian he was ready for negative responses to the service.
'It divides people on a gut level, before you even get to the philosophical and ethical arguments,' he said.
'It offends some, and delights others. Imagine if people started to see it as a legitimate but small way to live on.
'Cryogenics costs a fortune; this is free and I'd bet it will work better than a frozen head.'
Although it is similar to the plot of last week's episode of Channel 4 sitcom Black Mirror, in which a woman uses social media to talk to her dead boyfriend, the developers claim they came up with the service in 2011.
Posts on the LivesOn Twitter feed explain how the 'idea was born a couple of years ago. been getting tech partners together.
'[T]hen black mirror themes were in the press and it seemed the perfect time to get something up. But we are genuinely doing the experiment.'
Source: Daily Mail